Application
The weight of ore will be lighter and transportation fee will be lower after drying.
The microwave heating technology can be applied to drying and dewatering of mineral and sludge dewatering.
Due to the absorptivity of microwaves differing based on the type of mineral, the ore be effective removed water via microwave heating.
After microwave heating, the bauxite reduces the moisture content from 35% to 15%.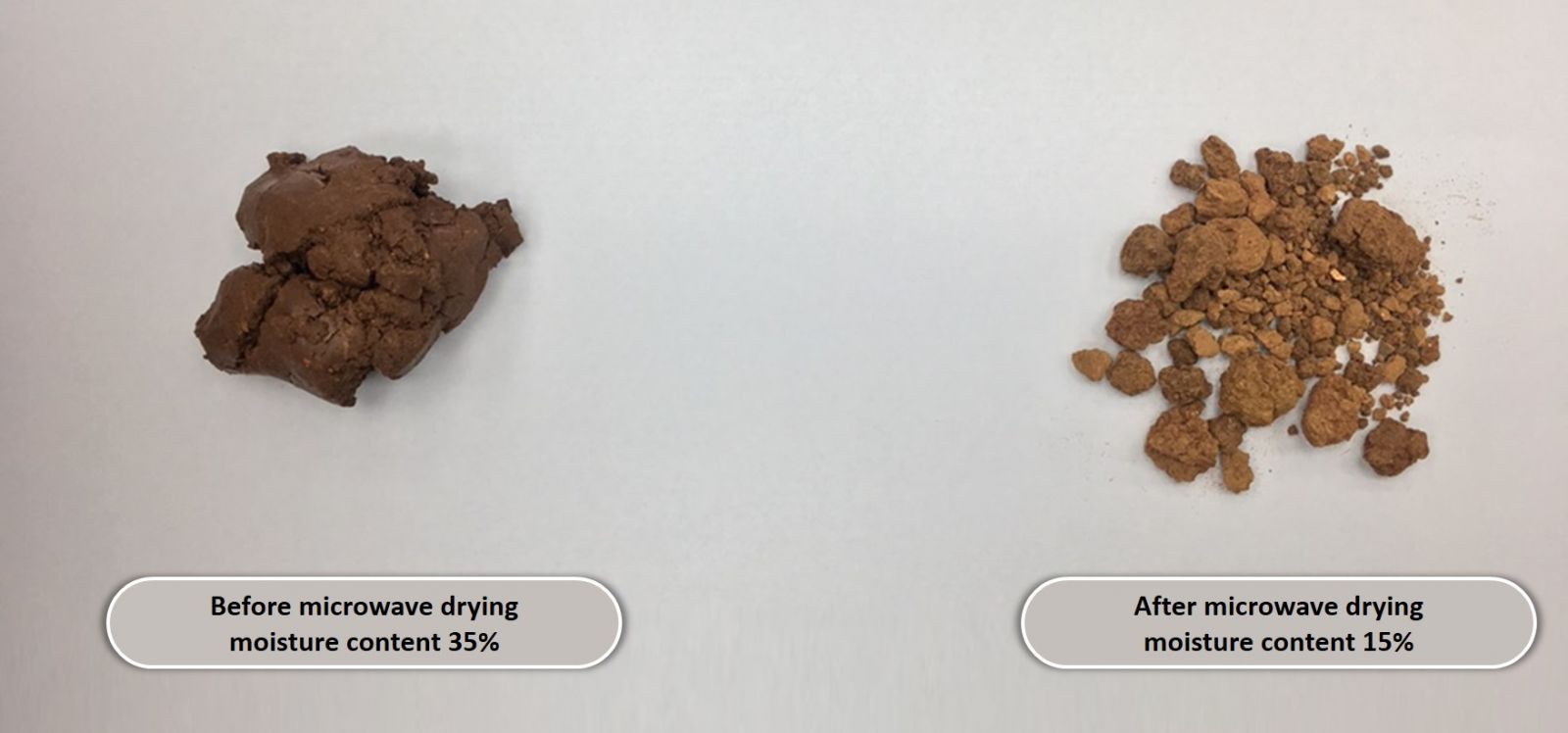 Features
■ Exclusive application of mineral drying via microwave technology.
■ Effective removed water to reduced the transportation cost.
■ Production line operating system to save labor cost and working hour.
■ Continuous production processes via automation conveyor feeding system.
■ Improved material handling for subsequent applications.